At the intersection of Europe and Asia, Turkey is a dynamic nation renowned for its deep cultural heritage, breathtaking natural beauty, and gracious hospitality. Turkey is a well-liked travel destination for tourists worldwide because of its wide variety of sights and experiences. There are plenty of things to do in Turkey, such as visiting its vibrant urban centers, like Istanbul and Ankara, which are famous for their historical significance and contemporary culture. Festivals, exhibitions, and religious holidays attract thousands of visitors each year. Turkey is also well known for its natural beauty and diversity of landscapes. Sports fans and adventure enthusiasts will love the range of opportunities, from skiing holidays to coastal resorts that offer snorkeling and surfing.
With so many places to visit in Turkey, first-time visitors may feel there is too much to choose from! To simplify planning and guarantee an unforgettable journey, this article will highlight the top 10 must-visit locations for first-time visitors to Turkey.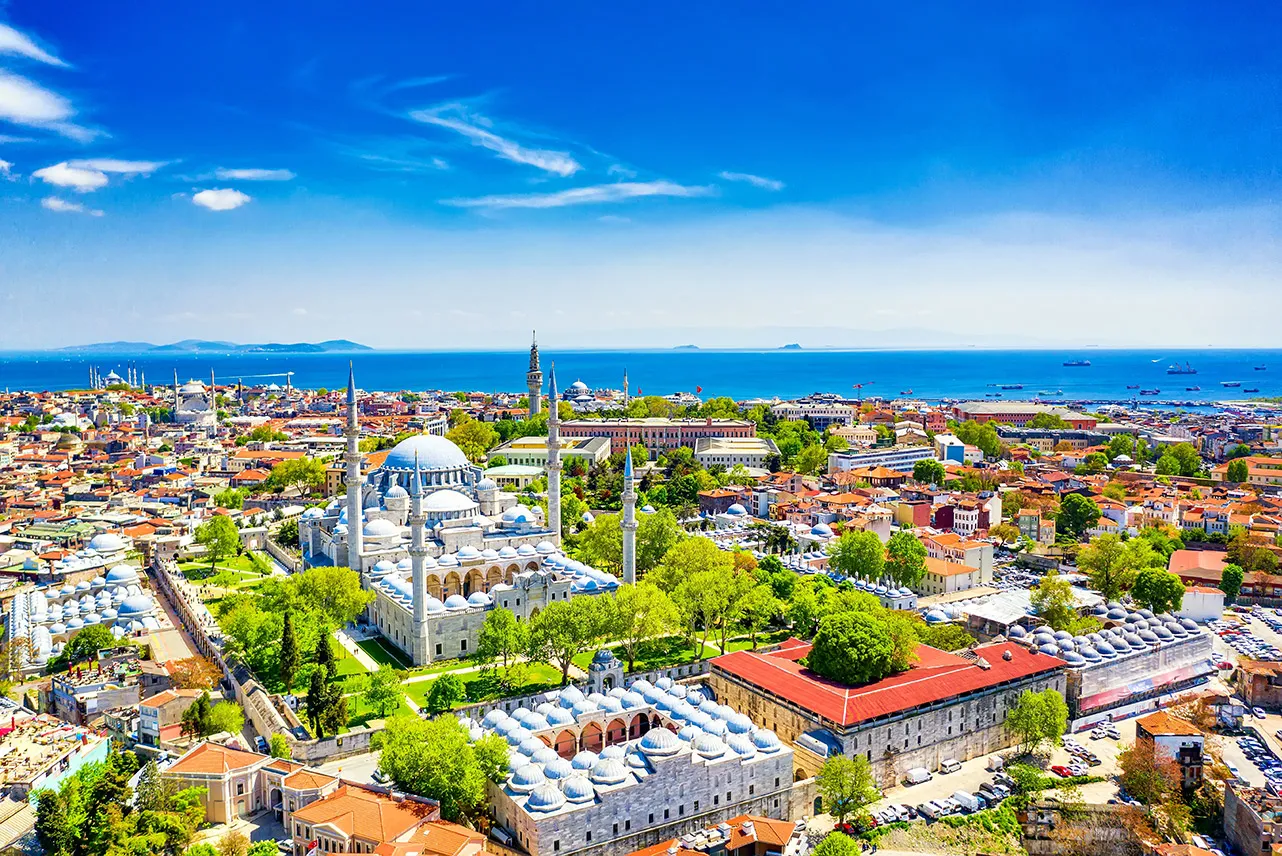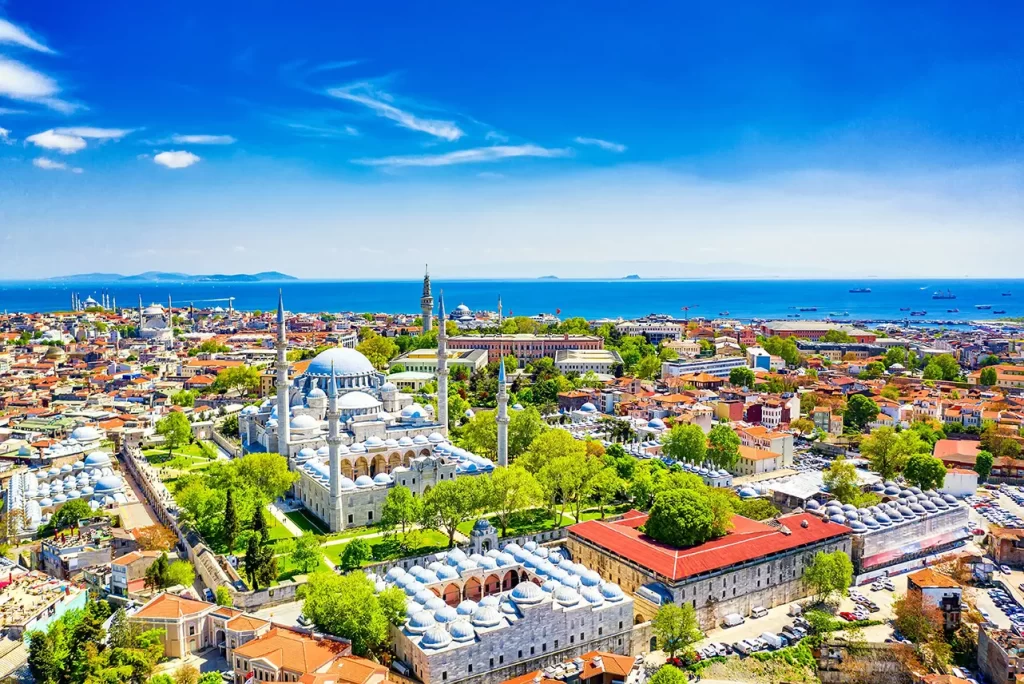 Istanbul
Istanbul is a unique cultural and historical destination on the border between Europe and Asia. With a history spanning more than 2,500 years, Istanbul has played a crucial role in the Roman, Byzantine, and Ottoman empires, leaving a wealth of architectural and cultural marvels in its wake. The Grand Bazaar has over 4,000 shops and dates back to 1455, making it one of the world's oldest and largest covered markets! The Hagia Sophia, which has served as a church, mosque, and museum showing Christian and Islamic influences, is another well-known site. The Blue Mosque, renowned for its complex blue tilework and magnificent architecture, is one of Istanbul's most impressive religious sites. Insight into the lavish lifestyle of the Ottoman Empire can be had by visiting Topkapi Palace, the former home of the Ottoman sultans.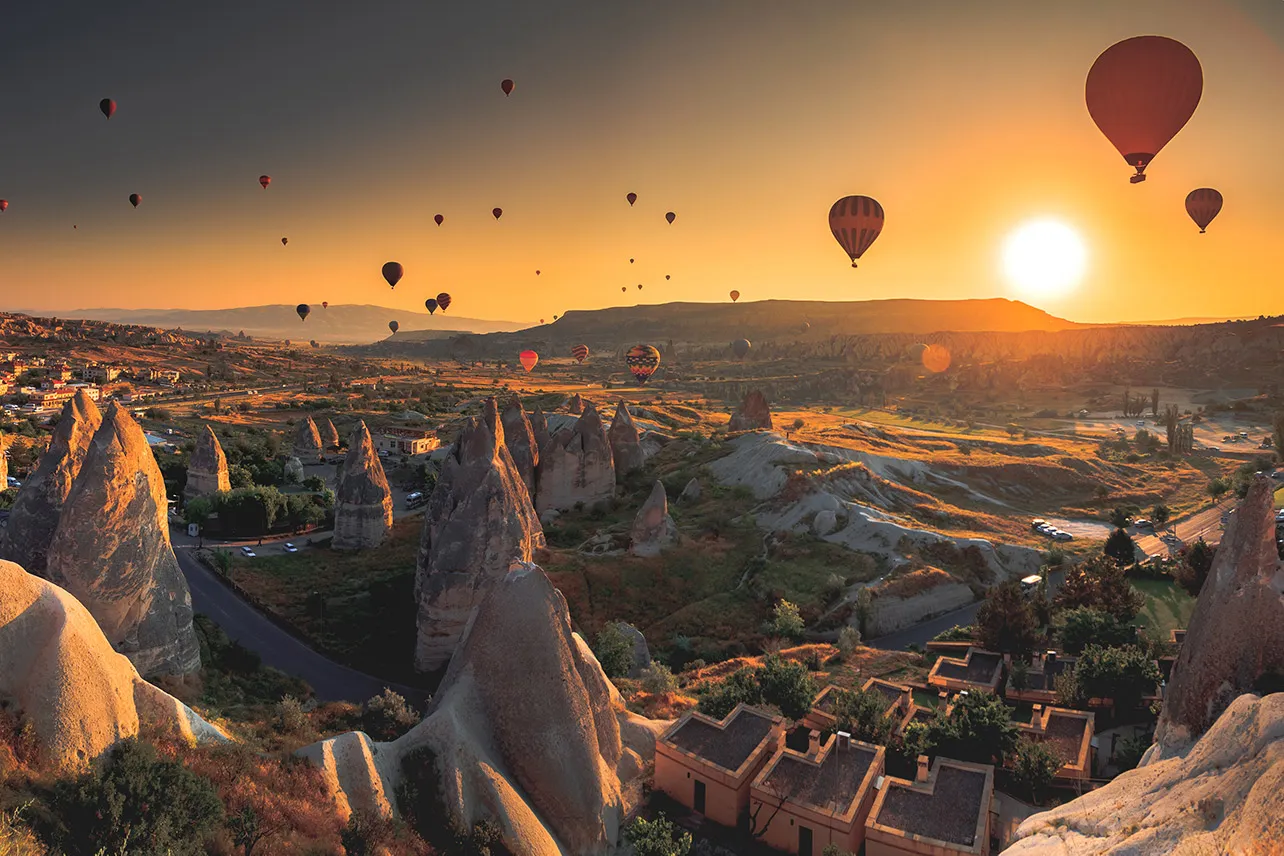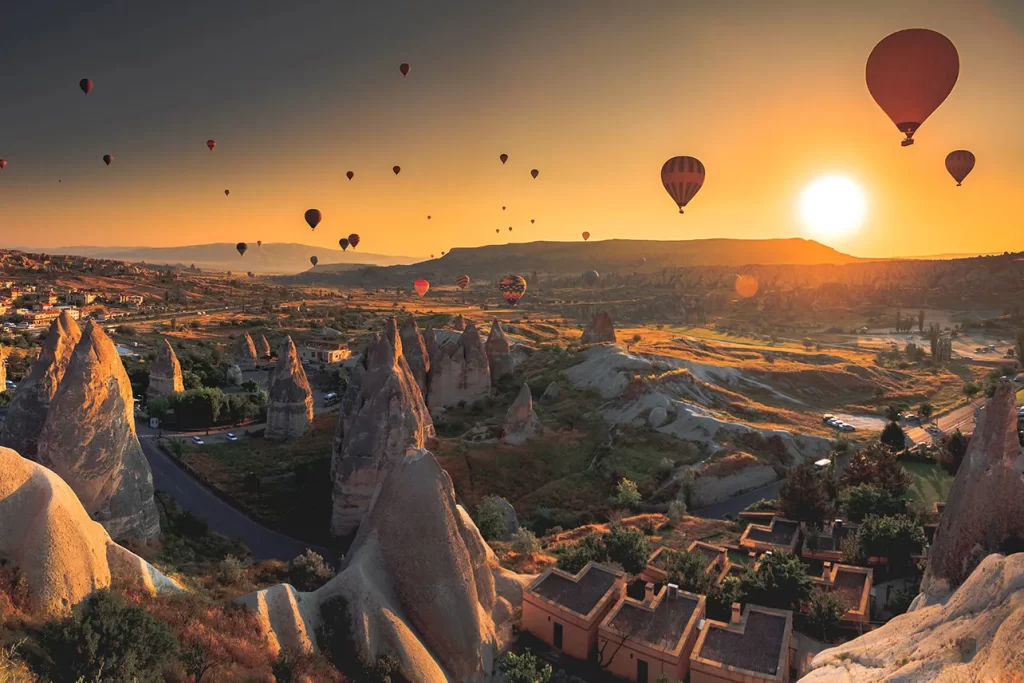 Cappadocia
A region in central Turkey called Cappadocia is renowned for its distinctive environment. The scenery is dotted with rock formations called "fairy chimneys" that feature cone-shaped crowns atop hollow tower-like structures. This breathtaking scenery was produced by thousands of years of erosion and volcanic activity in the area. A hot air balloon flight is one of the most popular activities in Cappadocia, where tourists can soar over the fairy chimneys and take in the area's beautiful vistas. Along with its distinctive geography, Cappadocia is also the location of historical underground cities, such as Derinkuyu and Kaymakli, where early Christians sought refuge from persecution. These cities can be explored on guided tours, providing a window into the region's intriguing past.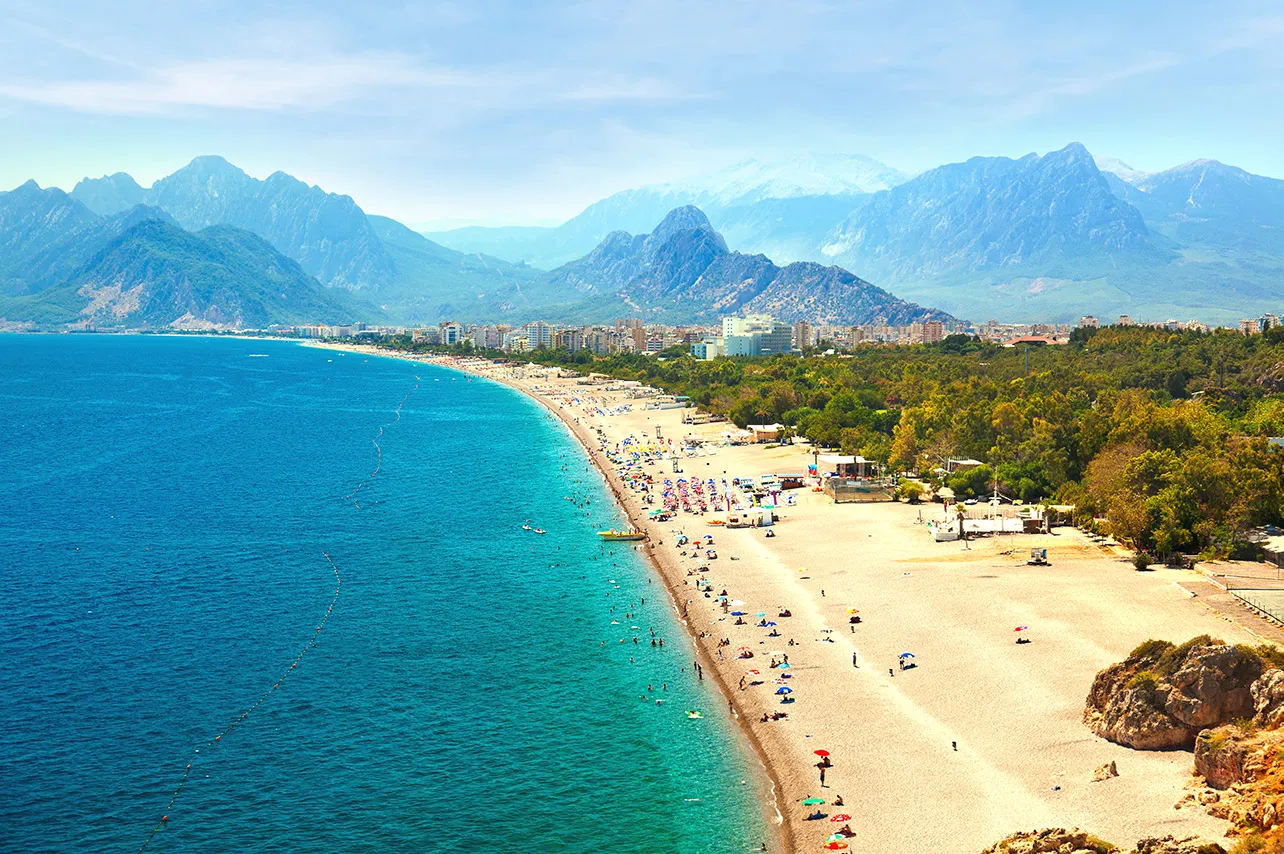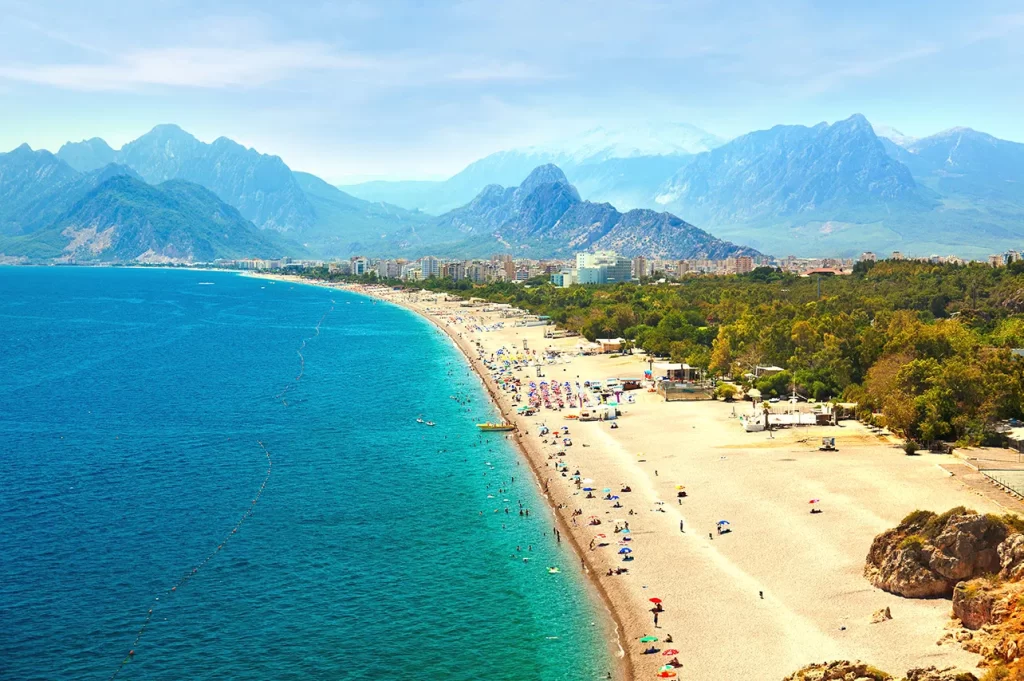 Antalya
Turkey's Mediterranean coast is home to Antalya, renowned for its magnificent beaches, opulent resorts, and illustrious past. The city is a well-liked vacation spot for travelers looking for a seaside getaway because it provides a variety of beach activities like swimming, tanning, and water sports. Along with its stunning beaches, Antalya is home to opulent resorts that provide visitors with top-notch amenities and services. Ancient ruins like Perge and Aspendos, which provide visitors with a look into the region's colorful past, are located in the city, which is likewise rich in history. While the well-preserved Roman theatre at Aspendos is one of the most noteworthy examples of ancient theater architecture, the ruins of Perge, which date to the Hellenistic era, display the amazing engineering and architecture of the time.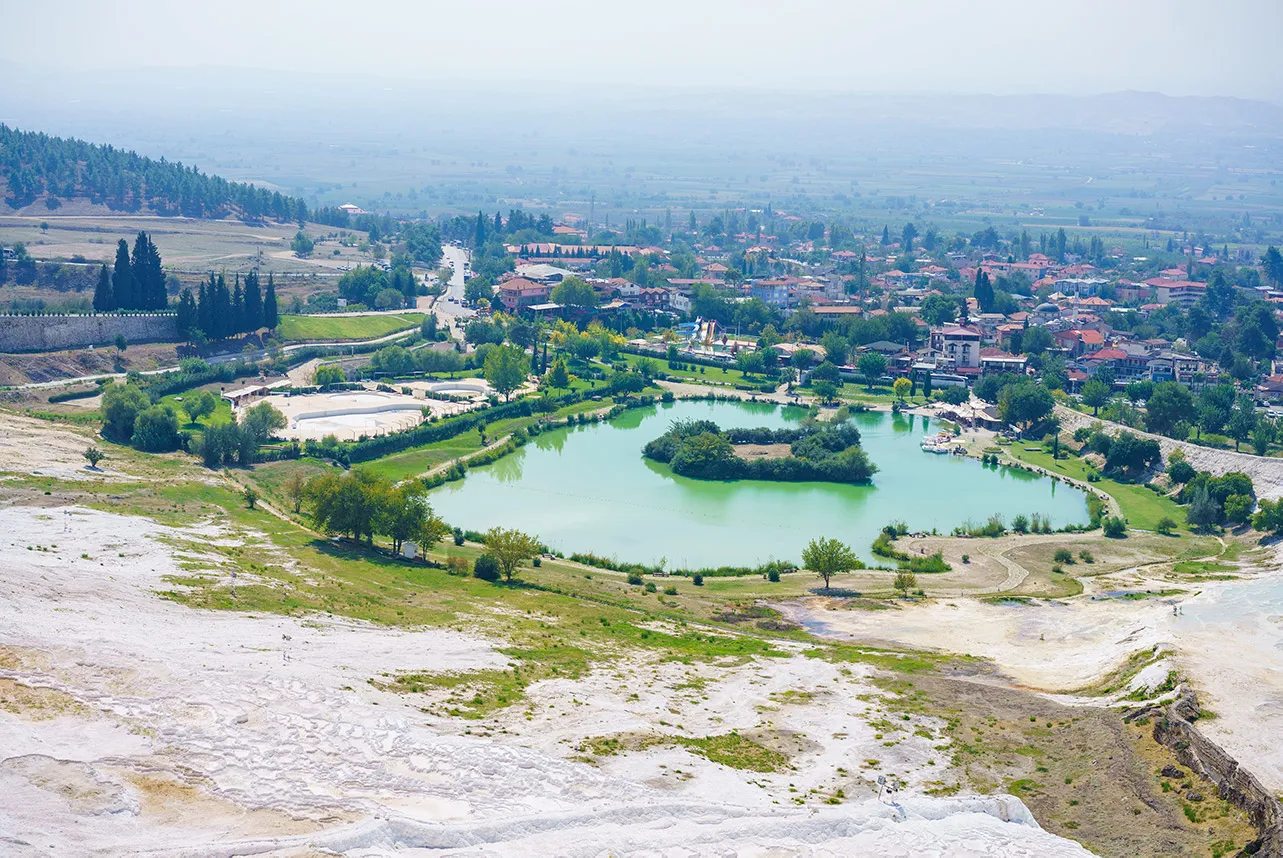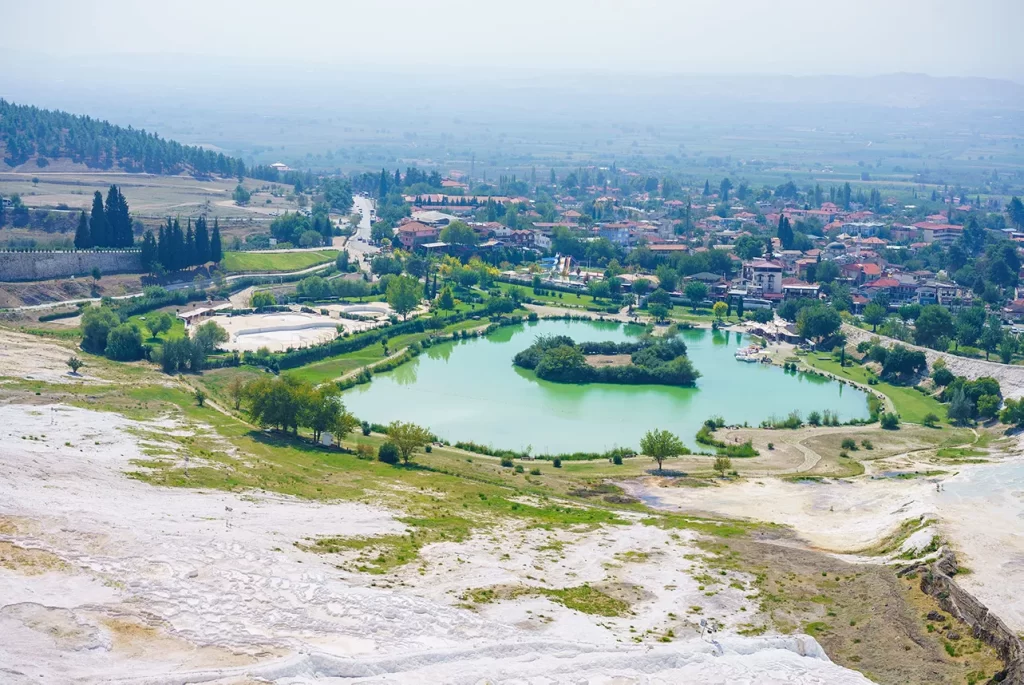 Pamukkale
The gorgeous white terraces of Pamukkale, a natural marvel in western Turkey, are constructed of travertine, a limestone deposited by mineral springs. "Pamukkale," which translates to "cotton castle" in Turkish, refers to the terraces' appearance as a frozen waterfall or cotton castle. Visitors from all over the world come to the area because of the mineral-rich waters that trickle down the terraces, which are thought to have healing effects. Pamukkale is home to the historic Roman city of Hierapolis, which was constructed above the hot springs, in addition to the natural marvel of the terraces. The well-preserved ruins of Hierapolis contain a theater, a temple, and a necropolis, giving tourists an insight into life in ancient Rome.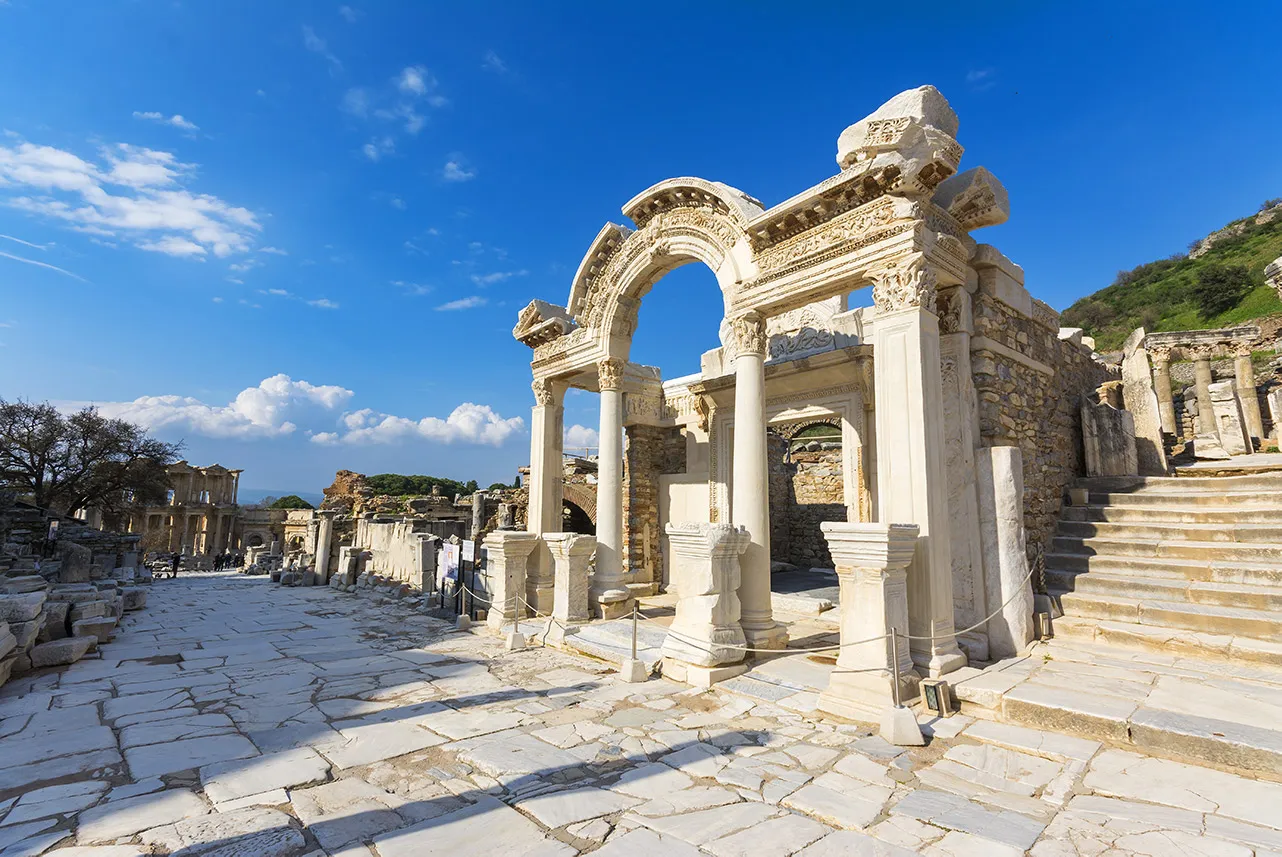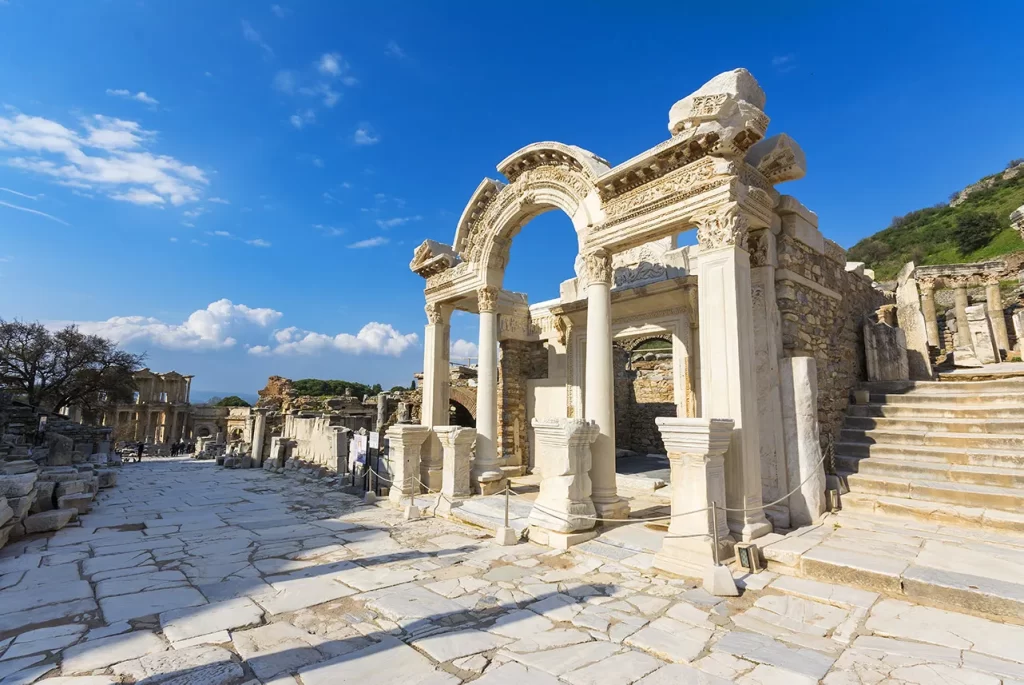 Ephesus
The ancient city of Ephesus is situated on Turkey's Aegean coast and is renowned for its spectacular architecture and well-preserved ruins. With a population of more than 250,000, the city was once among the biggest and wealthiest in the ancient world. The Library of Celsus, a two-story edifice that formerly housed more than 12,000 manuscripts, is one of Ephesus' most well-known structures. The Temple of Artemis, one of the Seven Wonders of the Ancient World, is another noteworthy building. The old theater, the Roman baths, and the Odeon are among the well-preserved city ruins that visitors to Ephesus can explore.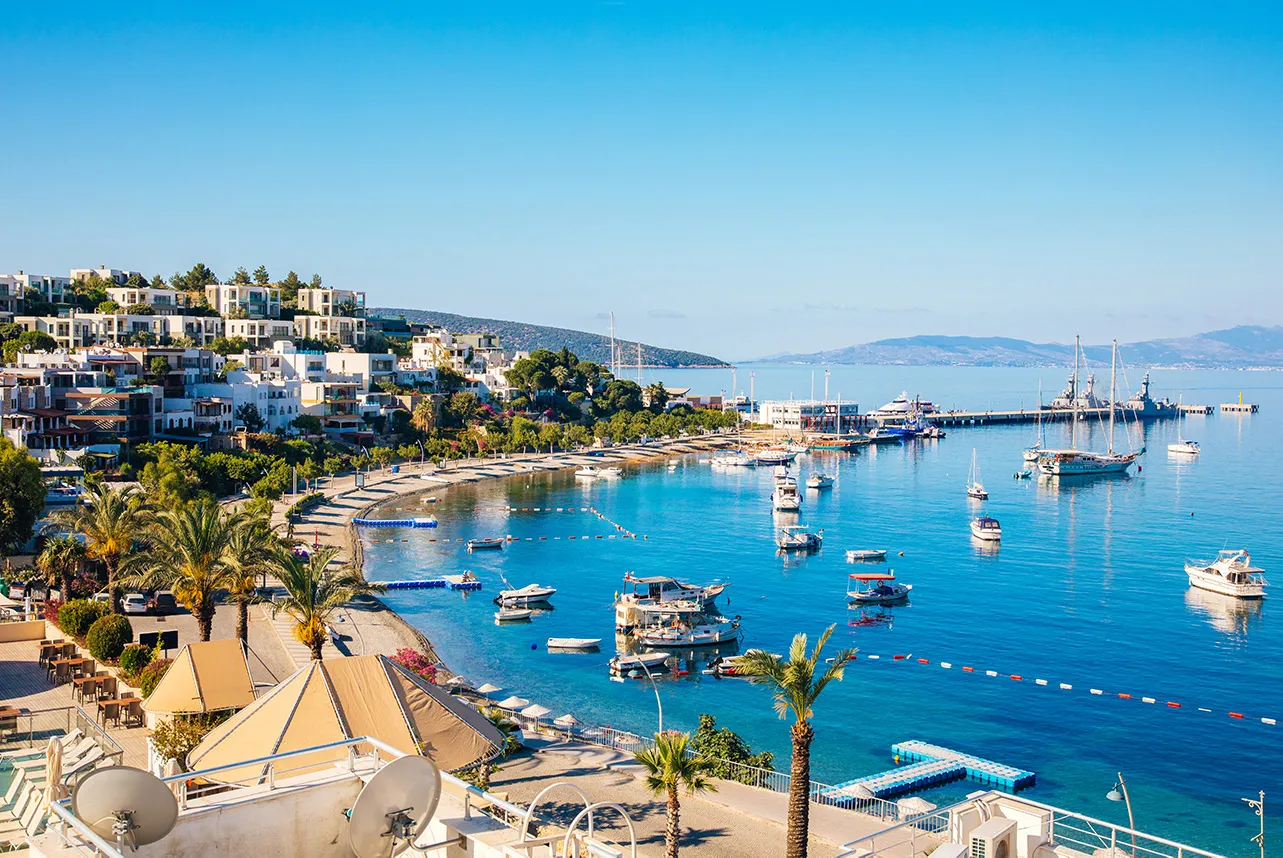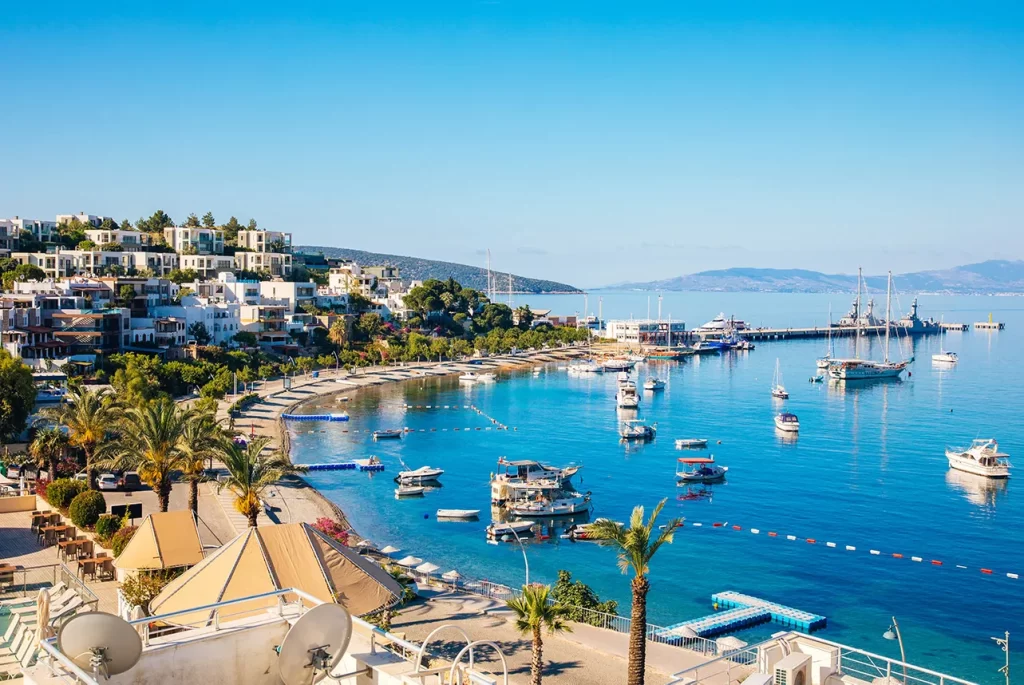 Bodrum
Bodrum, a seaside city in southwest Turkey, is well-known for its stunning beaches, exciting nightlife, and extensive history. The city is home to Bodrum Castle, constructed in the 15th century by the Knights Hospitaller and today serves as the Bodrum Museum of Underwater Archaeology. The museum displays artifacts and historic shipwrecks that have been found at sea. Along with its fascinating past, Bodrum is renowned for having a thriving nightlife, with many bars, clubs, and eateries providing entertainment into the wee hours of the morning.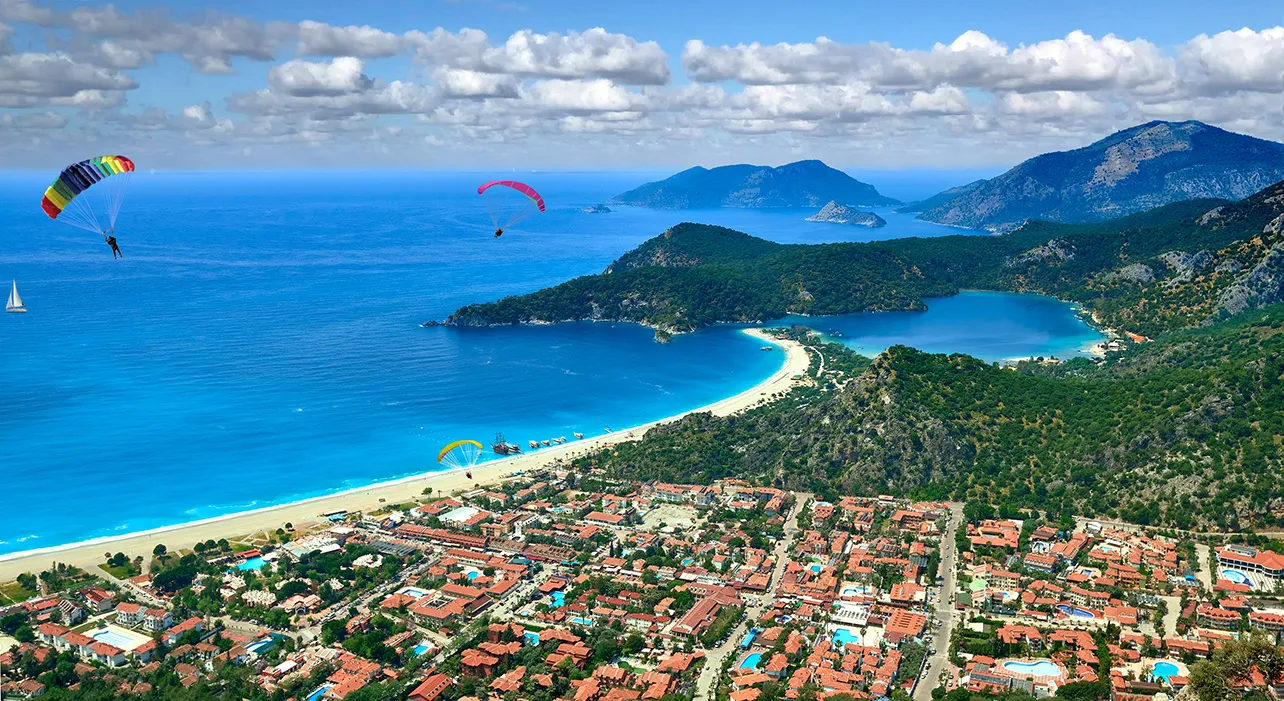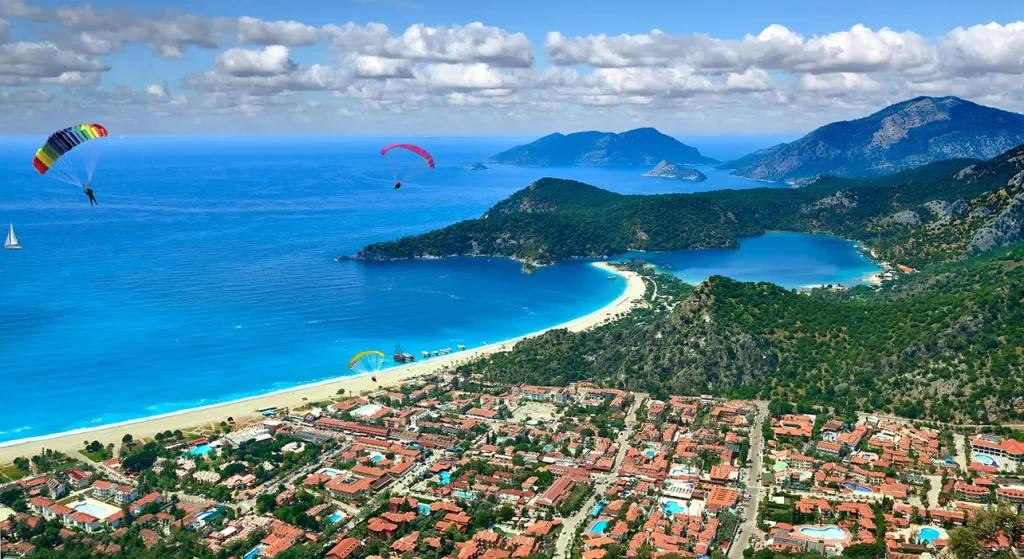 Fethiye
On Turkey's southwest coast, the seaside community of Fethiye is renowned for its stunning beaches and clear waters. The Blue Lagoon is one of Fethiye's most well-known attractions; it is a protected bay with pristine water and a beautiful natural setting. Swimmers, snorkelers, and those who just want to unwind and enjoy the environment are welcome. The Lycian ruins of Tlos and Letoon, found in Fethiye, also provide a look into the previous civilization that occupied the area.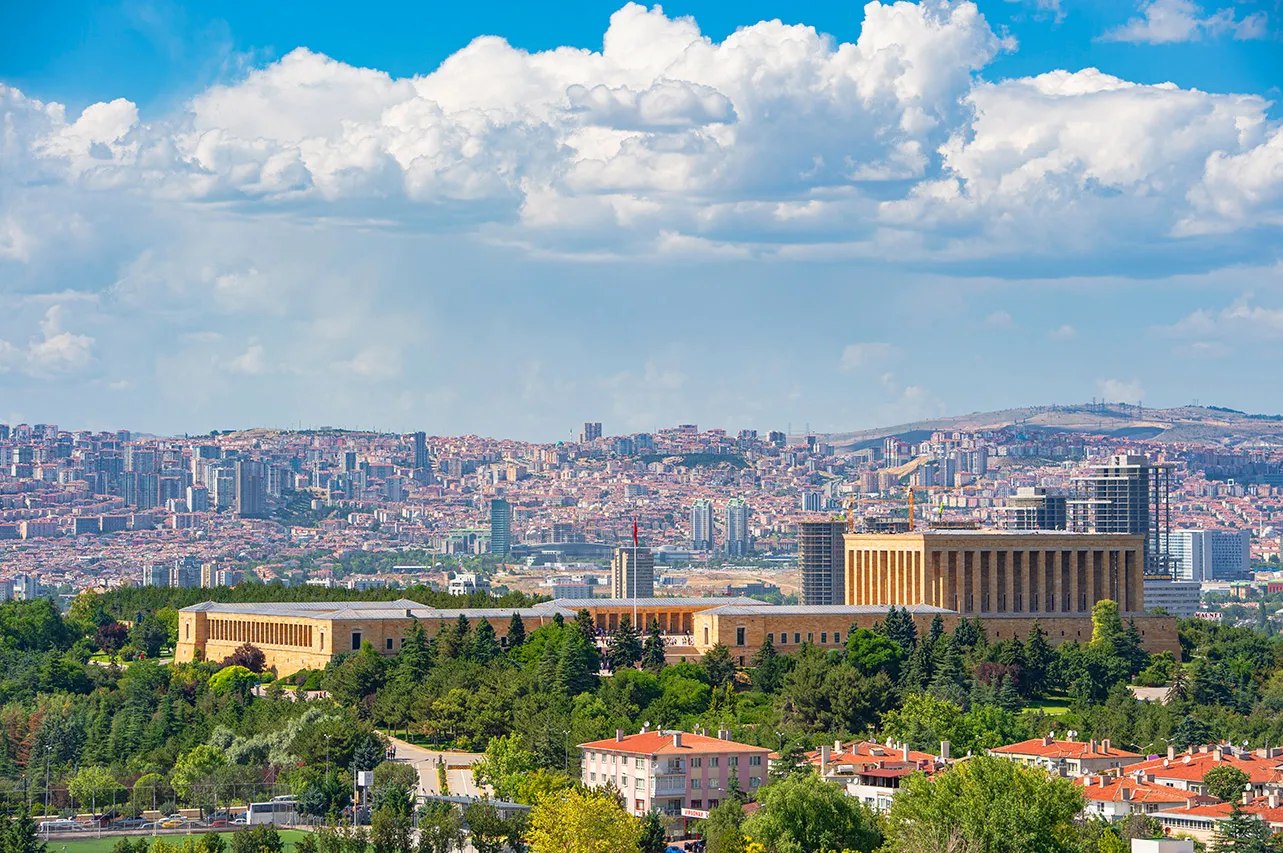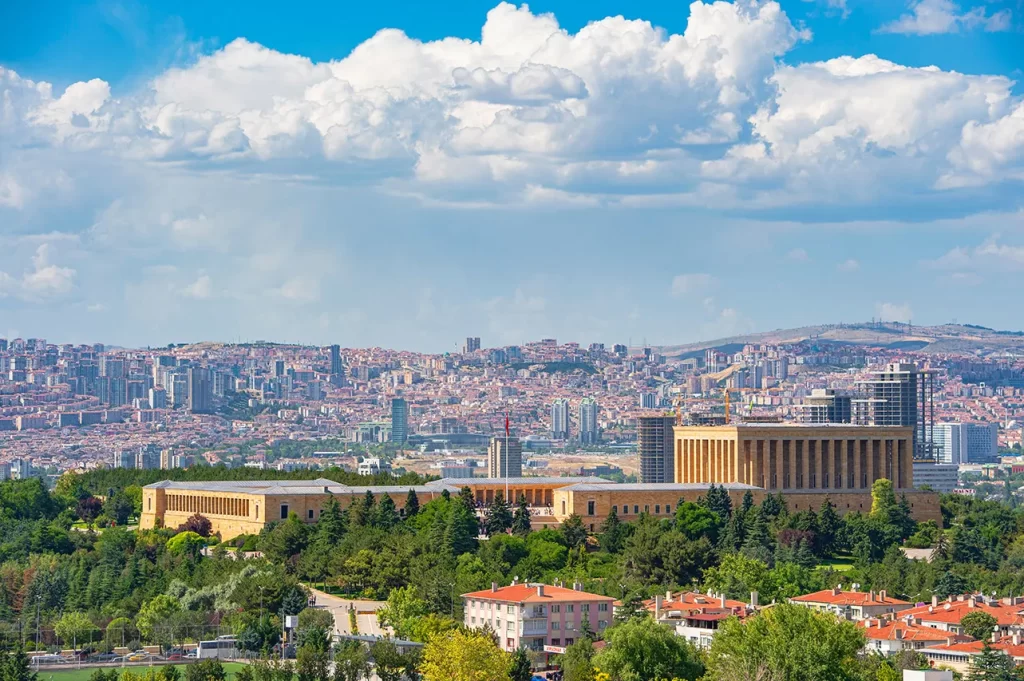 Ankara
Turkey's capital city, Ankara, is in the country's center. The Museum of Anatolian Civilizations, one of the city's several museums, contains artifacts from the historical cultures that formerly called the area home. The Anitkabir Mausoleum, which contains the tomb of Mustafa Kemal Atatürk, the creator of modern Turkey, is another noteworthy sight in Ankara.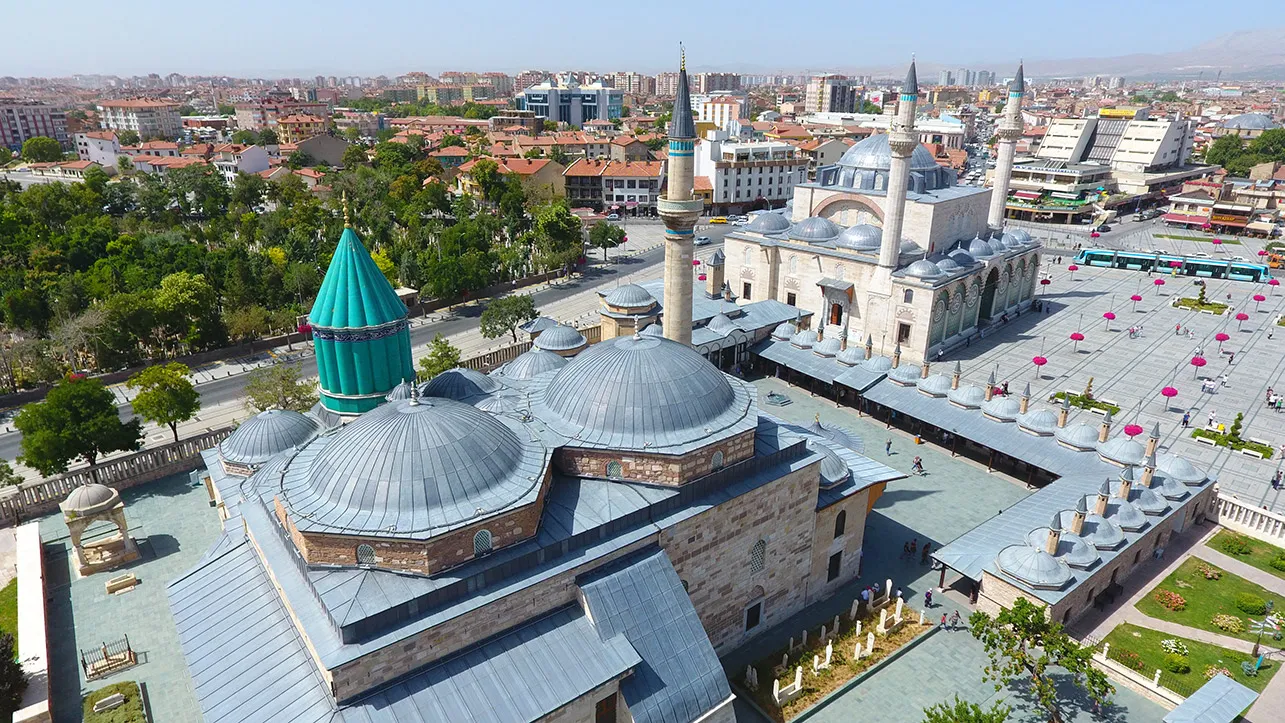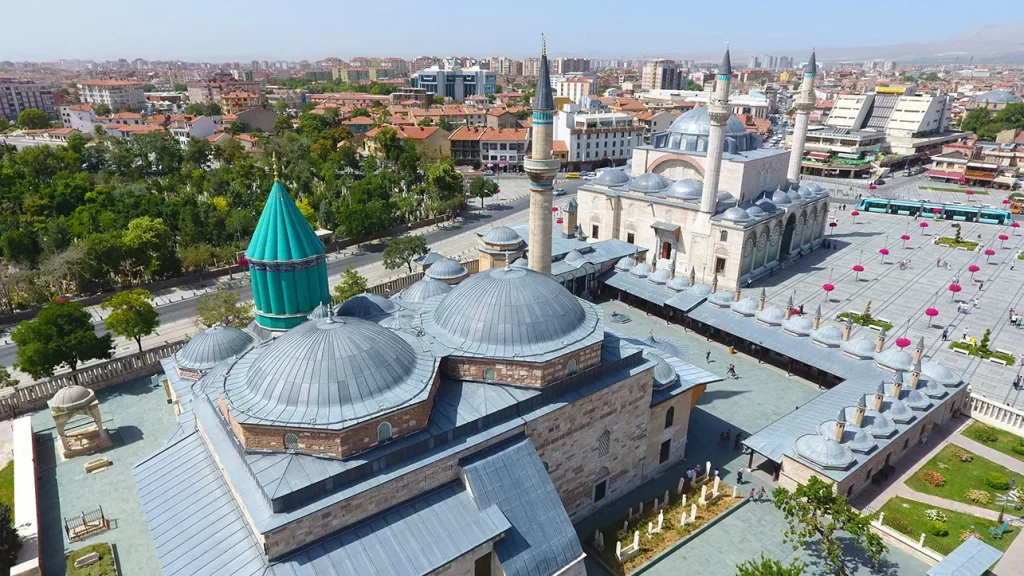 Konya
Rumi, a Persian poet and Sufi mystic who lived in Konya in the 13th century is credited with giving the city its religious significance. Konya is a city in central Turkey. The Mevlana Museum, which holds Rumi's grave and a variety of artifacts connected to his life and teachings, is located in the city. The Karatay Medrese, a former medieval Islamic school that houses a museum featuring Islamic artwork and calligraphy today, is also located in Konya. Konya is well-known for its lively bazaars where tourists may buy traditional handicrafts and fabrics in addition to its historical and cultural attractions. For those who are interested in Turkish history and culture, Konya is a must-visit location. The city is also a unique and intriguing area to explore because of its rich spiritual legacy.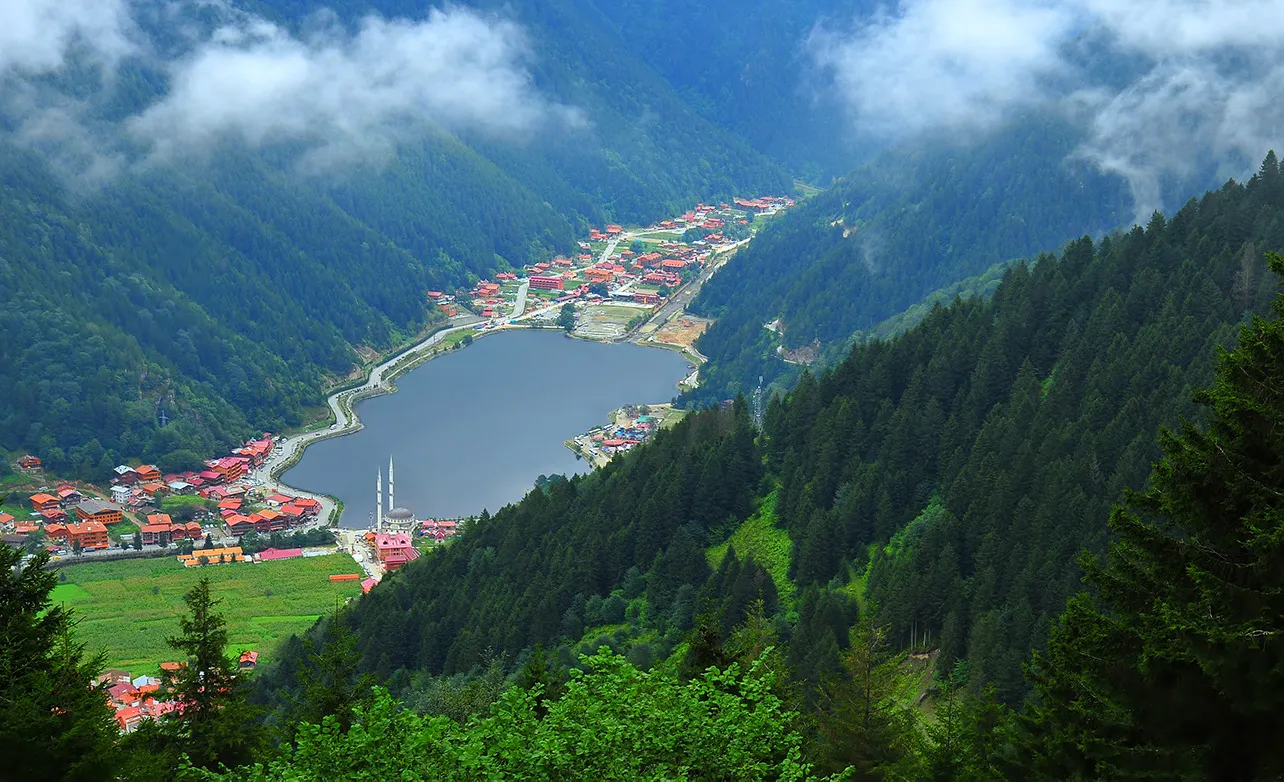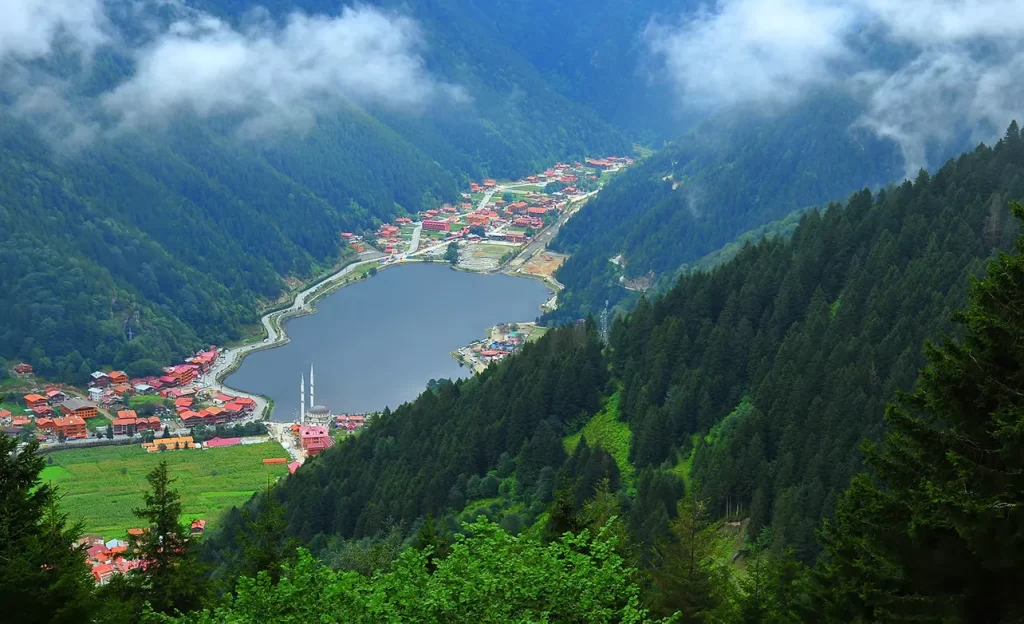 Trabzon
The lovely city of Trabzon is situated in northeast Turkey. It is well-known for its breathtaking natural beauty, extensive history, and dynamic culture. Trabzon's beautiful Sumela Monastery, set on a cliffside amidst verdant woodlands, is a must-see attraction. The Hagia Sophia of Trabzon, a Byzantine church turned mosque is another incredible site. The city has a bustling bazaar where tourists can browse local items and eat delectable Turkish food. The neighboring mountains are a great hiking location, and the beaches are the perfect place to watch the sunset over the Black Sea. For those looking for a blend of history, culture, and natural beauty, Trabzon is the ideal location.
Conclusion
These top 10 destination spots in Turkey, a nation with a rich cultural and historical past, provide various unforgettable experiences. Cappadocia is a great destination with its distinctive landscape, and Istanbul's breathtaking architecture and energetic atmosphere are a must-see. Pamukkale and Ephesus are examples of Turkey's spectacular Roman past, while Antalya, Bodrum, and Fethiye offer seaside appeal and interesting historical monuments to explore. Konya should be on the travel itinerary of everyone interested in Turkish spirituality and culture, and Trabzon offers the best of mountains and sea. Turkey is a country that should be on every traveler's bucket list because there are so many great sites to discover there. Plan your trip to Turkey now and be ready to be fascinated by this intriguing country, whether you're seeking adventure, relaxation, or cultural enrichment.